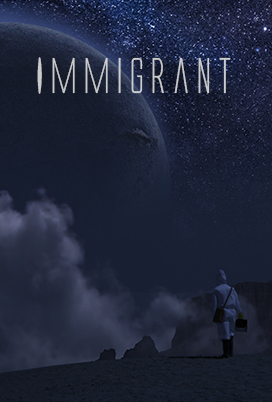 The Immigrant (2018) short/sci-fi, drama
Isolated in a remote desert location and working on a classified government project for exploring parallel dimensions, Dr. Dennis Brink has come up with a unique way of finding volunteers to journey to these new and dangerous worlds. Trick unsuspecting illegal aliens into doing the missions, with the promise of fast-track citizenship.
Know the Shot (2017) short/comedy
A middle aged man struggles with the pressure of closing the big deal or being fired by the boss, his father-in-law.
Bluebird (2015) short/drama
Traveling from LA to Phoenix to settle his late father's estate, a teenage boy encounters a young woman leaving LA for a different reason.